An attempt to invigorate our family's nutrition through creative cooking. Our home has a mom, a dad, a born in 2008 girl and a boy in '10 boy. Both kiddos are still nursing as of October 2012, which helps boost their nutrition and immune system, and were not introduced solids until 6 months old. We did a lot of baby led weaning which meant we mostly fed our babies realer than food, rather than jar food.
Thursday, July 26, 2012
Too hot for baking?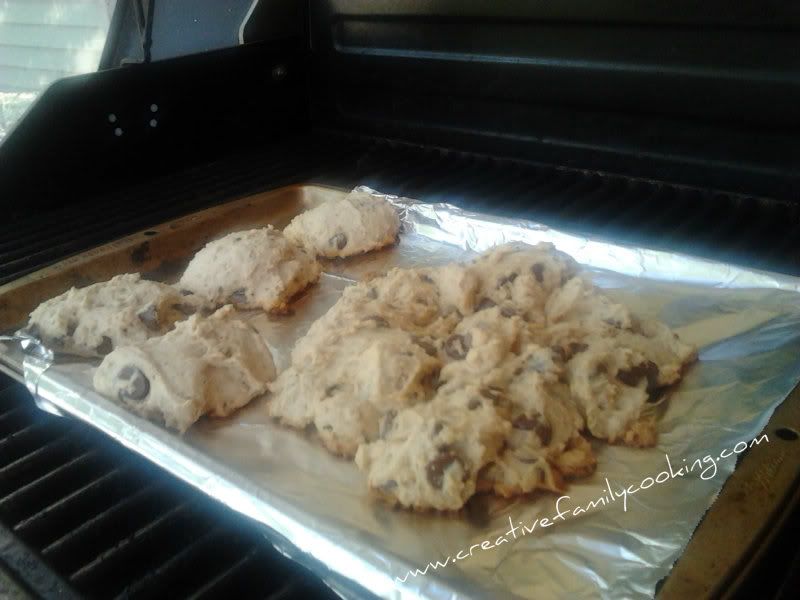 Cookies on a gril
When it is too hot for baking cookies... use your grill!