An attempt to invigorate our family's nutrition through creative cooking. Our home has a mom, a dad, a born in 2008 girl and a boy in '10 boy. . We did a lot of baby led weaning which meant we mostly fed our babies realer than food, rather than jar food but now it is real food and we try to incorporate the kids in helping to cook a few times a week, as well as food that is healthy. Our recipes are mostly vegetarian, and often Indian inspired!
Thursday, July 26, 2012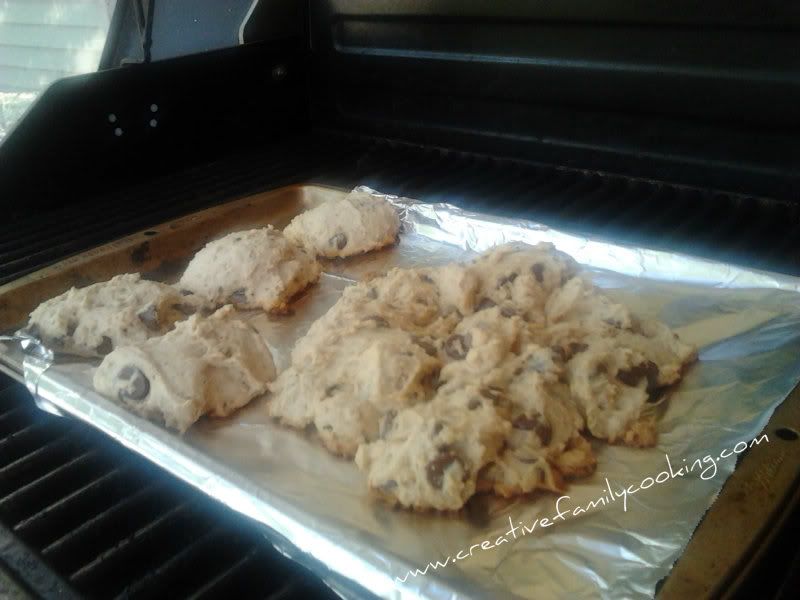 Cookies on a gril
When it is too hot for baking cookies... use your grill!