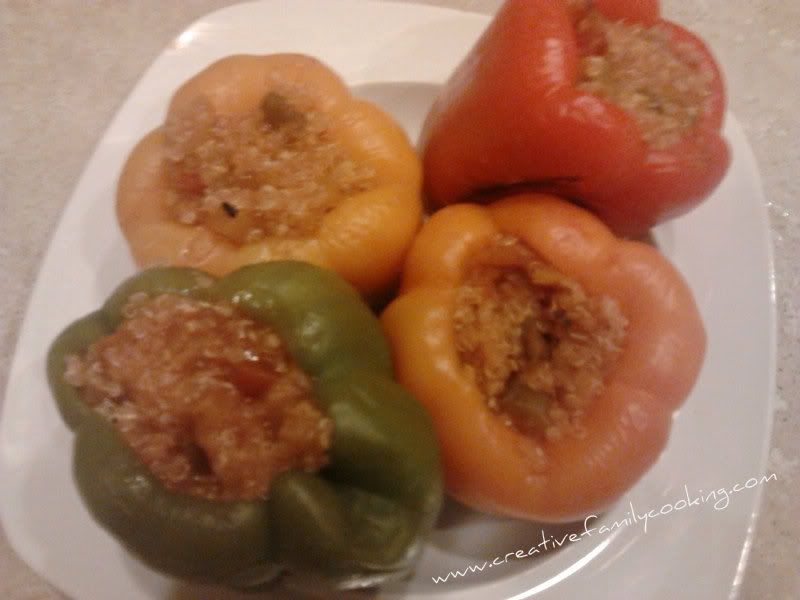 Okay I'm going to tell you this is the
easiest
dinner recipe ever and you will need to believe me.
Ingredients:
2 cups quinoa (dry, makes 4 cups)
1 jar salsa (we used a smoky peach)
4 bell peppers
dash of salt for quinoa if desired
Instructions:
First, prepare
Quinoa
as directed on package. The link here is
my version
.
While the quinoa is boiling, rinse bell peppers. DO NOT core them. Place on to grill.
Grill and turn every 5 minutes.
When quinoa is complete, check the grilled peppers. They should be almost done. They should be mostly firm.
In the quinoa pot, add a jar of prepared salsa (2 cups). Have on low heat and Stir well.
Core the bell peppers gently. Stand up right and add quinoa mixture.
You can bake or grill for 5 minutes to get the bell pepper taste into the quinoa, but I didn't. You can add cheeese to the top if it'll help entice your kids.
The great thing about this is the protein and nutrients are just PACKED into this dish!