Cold pies in the summer are a must! While apple pie may be nice for the 4th of July, this recipe may just have you hooked! I make mine less sweet as I have two people in my house (husband and daughter) who aren't huge fans of sweet. This is rich enough though to just really keep you going.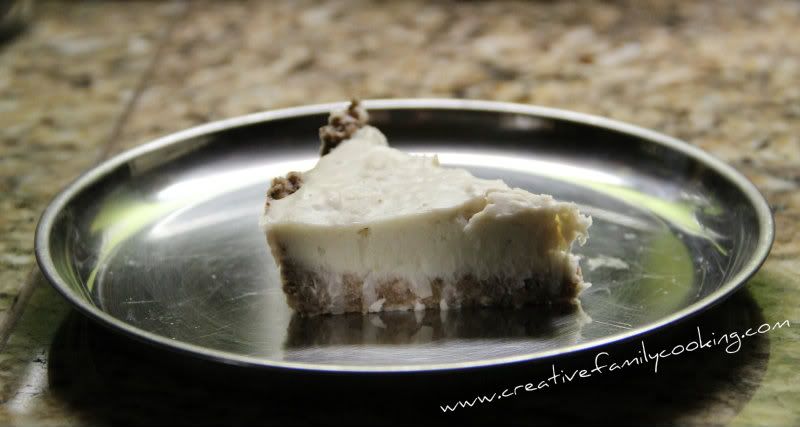 Ingredients
Crust
1.5 cups rolled oats
1 large banana, soft
1/2 c margarine (or butter if vegan or dairy free isn't important)
1/2 c chia seeds (optional, you can also use flax to boost protein)
1/2 c walnuts (or nut of choice)
dash cinnamon
Filling
1.5 cups coconut cream (if you use coconut milk, you'll need to add more starch or blend differently)
1 c flaked sweetened coconut (or fresh, just increase sugar if you desire sweetness)
2/3 c raw sugar
1 tsp vanilla extract
1/2 c whole wheat flour (or use just over 1/4 c corn or potato starch)
Instructions
Crust
Preheat oven to 350
In a food processor (or a magic bullet, etc) add ingredients and puree until mostly smooth
Lay into a pie pan
Bake for 8 minutes. Allow to cool.
While baking begin
Filling
In a sauce pan, add coconut milk and slowly bring to a low boil on medium, mixing constantly, around 3 minutes.
Add sugar and flour, mix well. When consistency is smoothish,
Add coconut flakes and stir.
Lower heat.
Add vanilla. Stir.
Should be a thick soup consistency.
Pour into Crust.
Place into refrigerator to cool. 2 hours, or overnight for very firm.