This recipe screams SUMMER and is a great way to use up some excess tropical fruit. I had ordered a case of apricots from Bountiful Baskets and I was able to use up a few apricots in this filling recipe.
Ingredients:
3 cups brown rice, washed, uncooked.
Organic Extra Virgin Coconut Oil
for frying (do not preheat)
1 small white onion sliced
2
Cinnamon Sticks
(or powder)
6 (crushed pods, remove casing)
Cardamom
5 cups water (and salt to taste) OR vegetable broth
1 diced mango 4-6 diced and pitted apricots
1 tsp
Turmeric
Sliced Almonds
1 cup sliced mushroom, if desired Shaved coconut, if desired
Instructions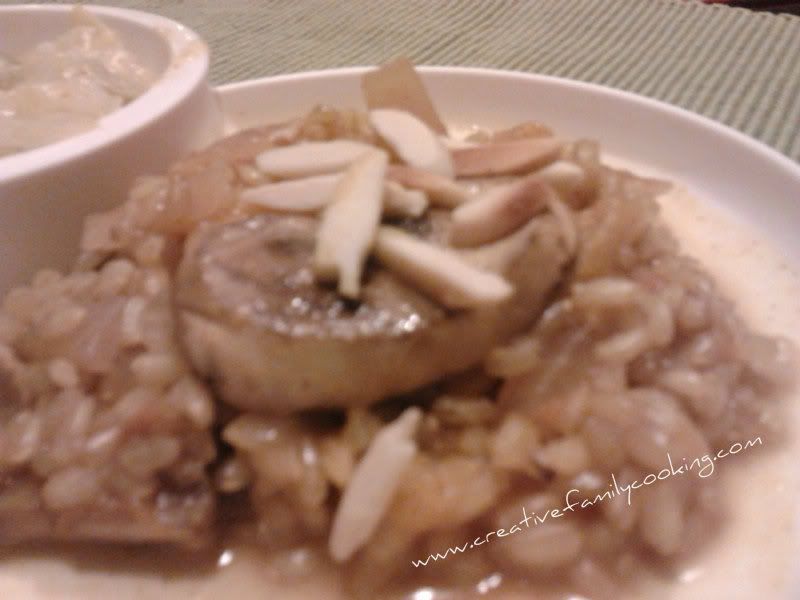 In a wok or thick pot, add oil and quickly add cinnamon and cardamom.
When aromatic, add onion and stir well. When onion is mostly tranclucent, add rice and vegetable broth.
Bring to a boil. When boiling, reduce to medium/low heat to keep a strong simmer.
Add turmeric (and salt if you used water).
Simmer for 20 minutes, ensuring you have enough liquid at all times.
When liquid is mostly absorbed, add fruit and mushroom (Most mushroom is a GREAT vitamin D!). Stir well.
Cover with roasted or raw sliced almonds. If you need to, you can toast/roast your almonds either in a dry heavy pan for 2-3 minutes or in your oven at 425 for 4 minutes.