First, I'll admit it... I love eggplant. For non-eggplant lovers, you can omit the eggplant and add squash or zucchini to fill out this meal.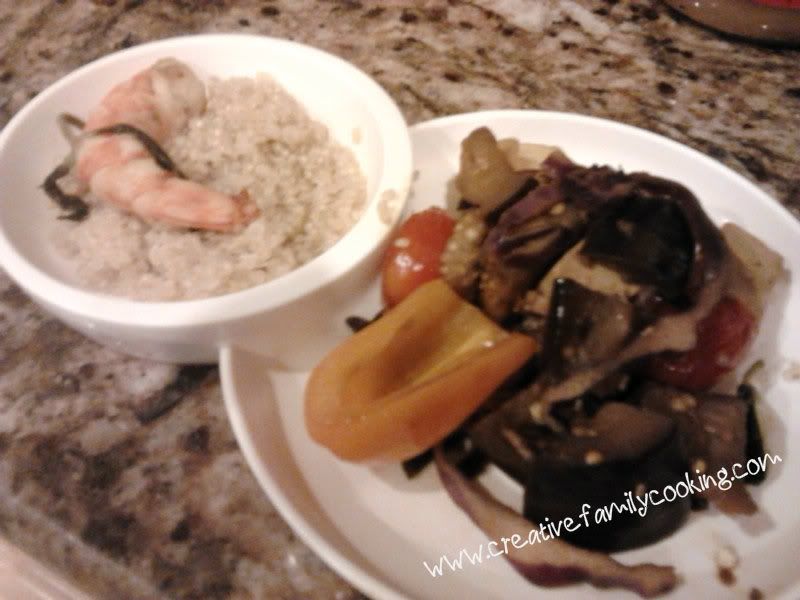 Make this vegan by omitting prawns.
5-8 cloves of garlic
bunch of basil leaves
sprinkle of sugar (brown sugar works best)
Vegetables of your choice, chopped into cubes
- I used eggplant, tofu and bell peppers
1/2 lb peeled prawns
1 tsp
Turmeric
4 tsp
Naturally Brewed Less Sodium Soy Sauce
Virgin Coconu
t Oil, Gold Label(for frying)
In a wok, fry the crushed garlic in oil. Add in basil leaves and eggplant. When the eggplant begins to soften, add in the soy sauce. Mix well and add other vegetables. Stir well and cover.
Add prawns just before cooking is complete.
Served with
quinoa
.